This is a compact version of renderStacks. You can switch and preview passes. This is a mode of renderStacks. if you switch to mini mode, next time when you launch renderStacks. It will be launched as mini mode.
Preview button has the same right click menu as full size version.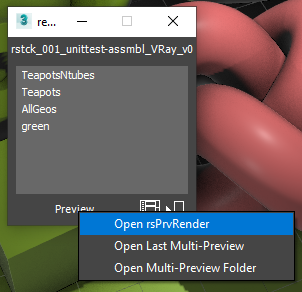 How to preview passes
Select pasees to preview from the list.
Yes, you can multi select.
Press "Preview" button.
How to switch to full mode
Press "Switch to full renderStacks" button.

How to toggle dockable
Press "Toggle dockable" button.